After some work, the release 1.5.0 has now been finished shortly after Christmas:
In the "Free" version there are added 9 and in the "Pro" version 35 new birds have been added. In particular a lot of birds of the wetlands now enrich the app. Despite the rich you can keep the overview by the four new modes "Beginner", "Expert", "Water" and "Complete". Depending on the setting, the appropriate selection of birds is offered:
Beginner: The most famous birds
Expert: All the birds of the app, which live in the forest, field and garden
Water: All birds, which can be found in wetlands or at sea
Complete: All the birds of the app
Here the image of a Pied Avocet with offspring: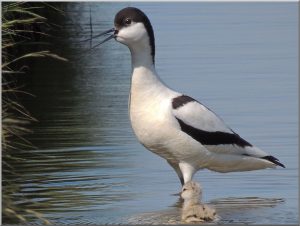 I hope, our users like the changes. We wish you a good start into the year 2017!