Because the "TADA" obviously was a little bit annyoing for some of our users, I added a volume control for the effects. Further more it is now possible to expand the bird pictures under Info by klicking.
For the Pro version, we have added 16 new Birds:
Grey-headed Woodpecker
Crested Lark
Lesser spotted Woodpecker
Hooded Crow
Long-tailed Tit
Black Kite
Great (White) Egret
Common Firecrest
Golden Eagle
Little Owl
Northern Wheatear
Short-eared Owl
Eurasian Collared-dove
European Turtle-dove
Eurasian Wryneck
Goldcrest
Here the image of the Short-eared Owl: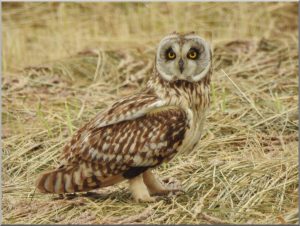 To the Free-Version the Great Egret and the European Turtle-dove have been added.
The spring can come now!