Originally planned as christmas present, after some work the release 1.8.0 has been completed shortly after new Year.
The "Nightingale" joined the "Birdquiz Free" and in "Birdquiz Pro" the following 17 new birds have been added:
Bearded Reedling
Common Penduline Tit
Spotted Redshank
Short-toed Treecreeper
Woodlark
Arctic Tern
Spoonbill
Night Heron
Barnacle Goose
Great grey Shrike
Tufted Duck
Rook
Gadwall
Kentish Plover
Northern Pintail
Common Moorhen
Common Treecreeper
Here the picture of a "Northern Pinail" pair: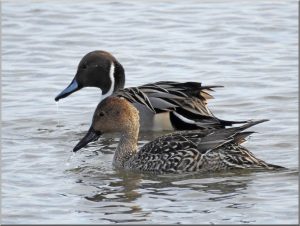 I hope, that our users like the update! We wish you a good start into the year 2018!