After the last update is old for over a year, it was almost overdue, something to do back to the app. In particular, internal Java and Android issues with newer versions have given me a lot of headaches. Of these, however, (hopefully) for an end user (almost) nothing will be seen.
As new content we have added some better pictures for the following birds:
Dunlin
Garden Warbler
Green Woodpecker
Night Heron
Long-eared Owl
Cuckoo
I have also added a sound recording of a male Long-eared owl from Tübingen:
Here the picture from one of the five colleagues: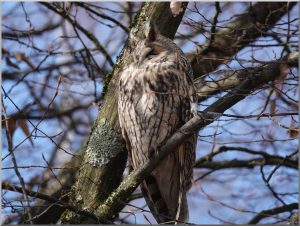 Of these owls I also uploaded two movies to YouTube:
I hope, our users are happy about the small update! We wish you a good start to the year 2020!